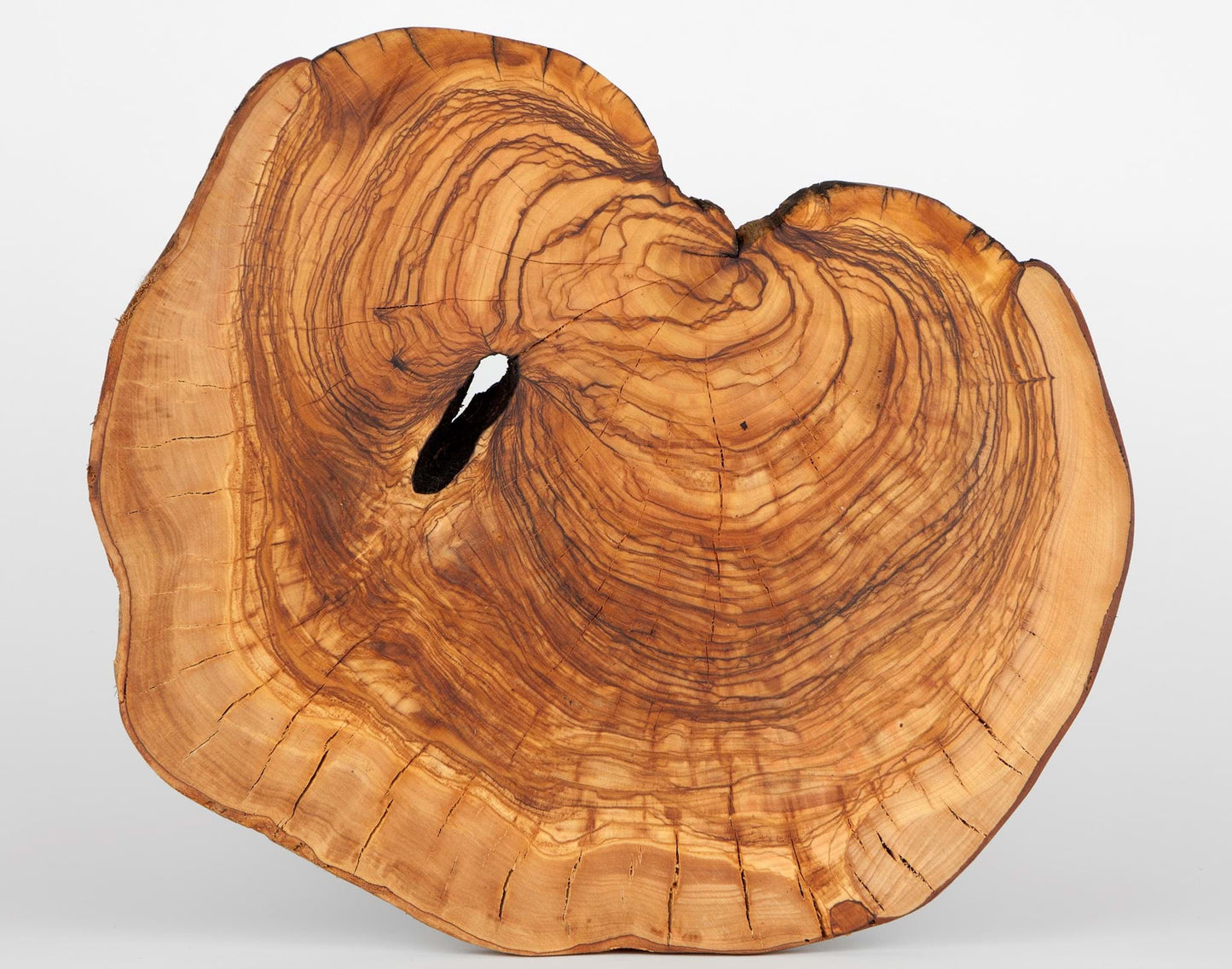 An attractive decorative look for your home and kitchen, wooden designs from olive wood...
That unique material that adds elegance to your presentations with its natural form and eye-catching texture.
With its natural color, veins and personality stance, it is one of the strongest tree species in the world, bearing the traces of the stories from the past long centuries...
We do not take any action. It is processed completely naturally. It is sanded and cleaned. It is kept in pure olive oil. It absorbs olive oil and becomes a more durable wood-wood. Our products, which are shaped by the designs of flower works, completely handmade in the hands of wood masters, have anti-bacterial properties. You can use it in all kinds of food service with peace of mind.
*After use, it is cleaned with water and detergent.
* Due to its structure, it does not absorb water and detergent and is resistant to external factors.
You can take care of our products prepared from olive tree with olive oil and use them with the shine of the first day for a long time.
The trees used in our products are supplied from parts that have completed their life or obtained in the pruning process.