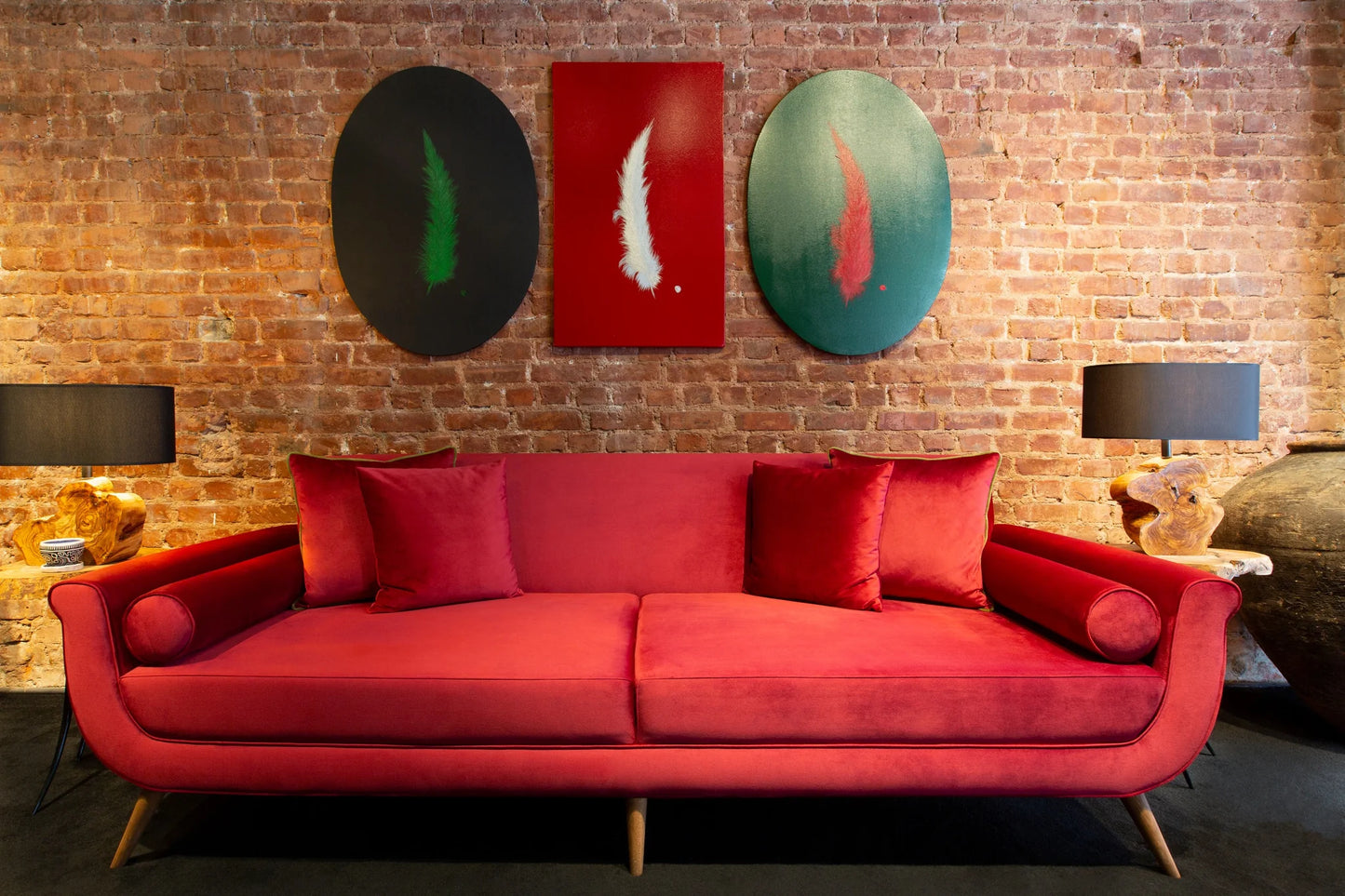 What Should Be Considered When Buying Sofas and Armchairs?
If you want to relieve the tiredness and stress of the day and have a more peaceful time at home, you should pay attention to your seat and sofa selection.



First of all, it is important that you decide according to the size of the place and your needs... Considering the size of the house and the number of people in your family will help you in choosing the size and quantity. Do not forget to take a look at Çiçekişleri's unique sofas and armchairs.



Depending on your needs, you can add a wing chair or sofa to your large sofa, or if your space is narrow but you need a sitting area, you can create a more modern living space by adding suitable poufs to your set. At this point, you can also evaluate corner sets. You can combine these armchairs, also known as "L" armchairs, with armchairs and poufs, as we said before.



It is important that the sofa sofa you choose is made of quality materials. Seat frames can also be made from unsuitable wood or chipboard. When making your selection, you can choose solid woods such as walnut and hornbeam (beech) wood, which are ideal materials.



Another important issue in terms of durability and durability is sponges. Not using springs on the seat and using high quality sponges will increase both the comfort and usage time of your set.



Let's talk about another important issue, the better quality and easy cleaning of the fabric used will create an extra comfort zone for you.



You can definitely find a style that will suit your budget in terms of materials, workmanship and design without sacrificing quality in our stores and on our internet web page. Before making a choice, you should decide on the concept you want to create in your home. You can think of a classic or modern style decoration, or you can choose it in a style that will not go out of fashion for many years.